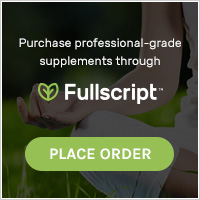 Our Naturopathic Doctors take a holistic approach to health care, listening carefully to understand the factors contributing to your state of health, and guide through education and supportive treatment plans.
Our behavior consultant and hypnotist utilizes positive psychology, design thinking, hypnosis and habit research for a unique approach to help you create the behavior change you seek.
Root Natural Health in Flagstaff, AZ
Call (928) 774-1770 or visit 2615 N. 4th Street #3, Flagstaff, AZ 86004
Contact Root Natural
Clinic Open Hours:
9am to 3pm Mon-Fri
What would better health mean to you?
Would it mean more energy, improved mood, living without pain or an overall feeling of well-being?
Our Natural Health Clinic Information
We offer FREE 20 minute consultations with one of our providers.
During this consultation the provider can answer any questions about our approach and give you a chance to get acquainted. It is a great opportunity to learn about how you can benefit from our clinic at absolutely no cost to you.
Scent-Free Policy
Out of respect for our chemically sensitive patients, we request that you make every effort to remain scent-free while visiting our clinic. This includes all perfumes, essential oils and strongly fragrant beauty products.
Medicinary Items and Prescriptions
We work hard to provide access to the highest quality supplements, with proven clinical track records. We make every effort to select professional grade products that are third-party tested- certified for quality, safety and stated ingredients.
Take the first step to improved wellness and schedule your free consultation today.
Do you want answers to some of your medical questions? Get free, reliable information about a wide variety of medical conditions here.
A Complete, Holistic Approach to Your Health
Contact our naturopathic medical doctors today to get started on your free consultation and a path to a healthier you.
Learn more about our naturopathic physicians serving Flagstaff and Northern Arizona.
We seek to identify and treat the underlying cause of disease, not just palliate symptoms.